Chassis Number: CSX 2399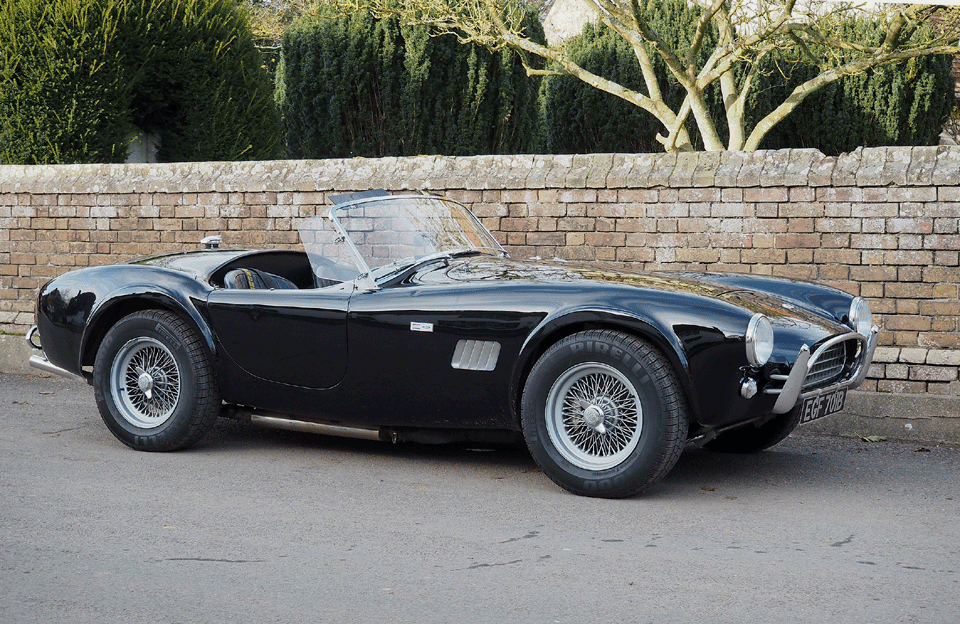 1964 Shelby Cobra Build Sheet shows total cost with optional extras at US $ 6,825.20
Registered in San Francisco on 4th November 1964 by Allys Haralson
Engine date code is 4 E 30 = 30th May 1964
There is a bill from "Vanns Auto Body Shop", Berkley, California on 7th June 1965 for $ 100.00 repair. They were aluminium specialists…
The first owner, Allys Haralson kept the car for 23 years until September 1987 when the car was sold out of "Smokey's Repair Shop" in San Diego. It was shipped to Germany by car broker, Christian Wolff
The second owner was Dr. Michael Burgel (September 1988) and he ran the car for 14 years until 2001 when it sold and passed through the hands of a number of brokers until it was bought by London based dealer, Gregor Fisken in October 2002.
He commissioned an engine top end rebuild by GTO Engineering December 2002 and a New Hood and Tonneau April 2003
It was sold to third private owner, David Instance 2005 and he kept it in the South of France, near Monaco for 12 years until 2017.
Odometer shows 52,103 miles in 2002
Odometer shows 55,053 miles in 2018
This is a good road car that drives well with no issues. It started life with red paint and was repainted black in 1989.
The tonneau cover is lost
A new carburettor was fitted in 2018. The original carburettor has Weber tuning parts incorporated.