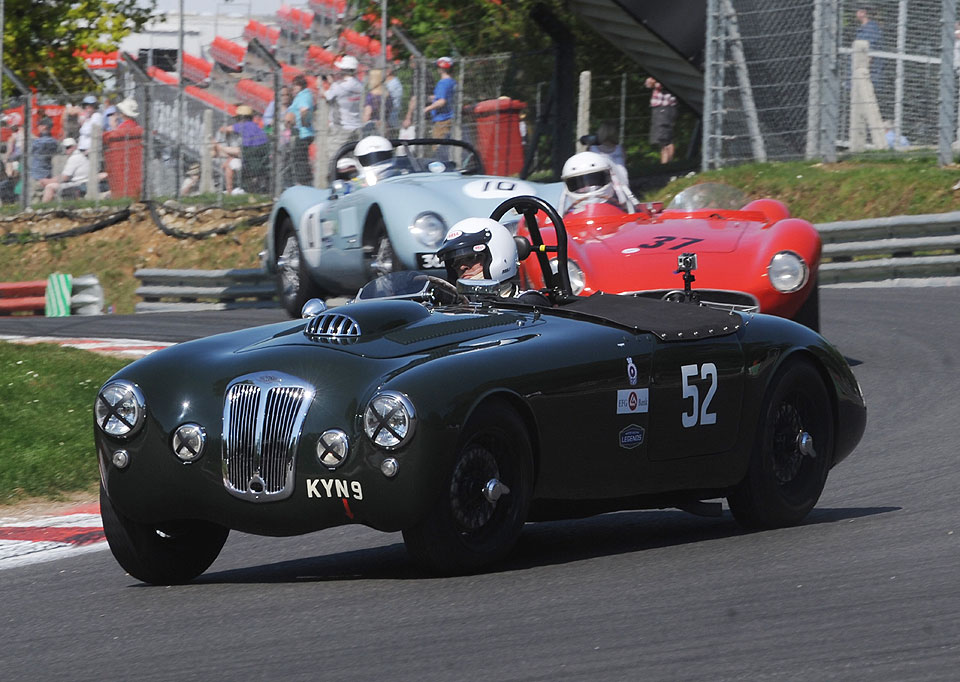 1952 Frazer Nash Targa Florio "KYN 9"
Chassis no: 421/200/173
Following three years of post-war racing with several international successes including overall victory in the 1952 Sebring 12 Hours, Frazer Nash introduced the Targa Florio incorporating many new design features including the lightweight '200' series chassis.
The Targa Florio was designed to appeal to those who were looking for a fast touring car that still offered competition potential and featured weather equipment, a comfortable interior and a boot with ample luggage space. The competition derived 'parallel tube' chassis was the lightest offered by Frazer Nash and was originally designed as a basis for Formula 2 racing. Other mechanicals had been used and proven in previous cars by Frazer Nash.
KYN 9 is unique and one of the most famous Frazer Nash cars because it was built with a 2.6 litre Austin engine. The company was keen to impress the chairman of BMC who were looking for a partner to go into sports car production. KYN 9 was the prototype and first shown to the public at the 1952 London Motorshow. Unfortunately for team from Isleworth, Donald Healey produced his "Healey Hundred" that used a plethora of Austin parts in the chassis and running gear and won the contract and the start of the long running Austin Healey association.
KYN 9 was sold to BMC Distributors in California and in June 1954 Louis Keller competed with it in the Golden Gate Park Race in San Francisco. The car was enjoyed by a number of Californian owners before being discovered by a famous British actor, John Rhys-Davies, who was based in Los Angeles. He bought the Targa in 1986 between filming "The Living Daylights" and "King Solomon's Mines". He sent it back to the UK and into the care of TT Workshops who started a restoration project in 1990. KYN 9 ultimately benefitted from a complete rebuild and was fitted with a 2 litre Bristol engine.
Rhys-Davies kept the car until 1999. At this time he was being kept busy with starring roles in the Lord of the Rings trilogy and Indiana Jones films. KYN 9 was bought by Jeremy Broad and during his ownership it appeared in a 5 page Octane feature in September 2003. The Frazer Nash archives show that the car was for sale with the London dealers, Hall & Bradfield in 2006 and was sold back to the USA. However, this was a short stay and by 2008 it was back in the UK and fitted with the correct spec Austin 2.6 litre engine. The new owner, Anthony Galliers-Pratt commissioned marque experts, Blakeney Motorsport to re-restore the car, prepare it for racing and then successfully campaigned it from 2011 to 2016 when it was bought by the current owner.
Presented in beautiful condition, KYN 9 is one of the finest post-war Nashes to come to market in recent years. The car is complete with a black hood and tonneau cover and a low perspex screen that can be fitted for racing or a sporty look.. A weighty history file accompanies the car with magazines, photos, bills and letters documenting all its owners and recent competition history.
Continuous provenance, an interesting international history and its rarity make it highly eligible for top historic events, KYN 9 is the ideal early 50's Sports, Racing and Touring car.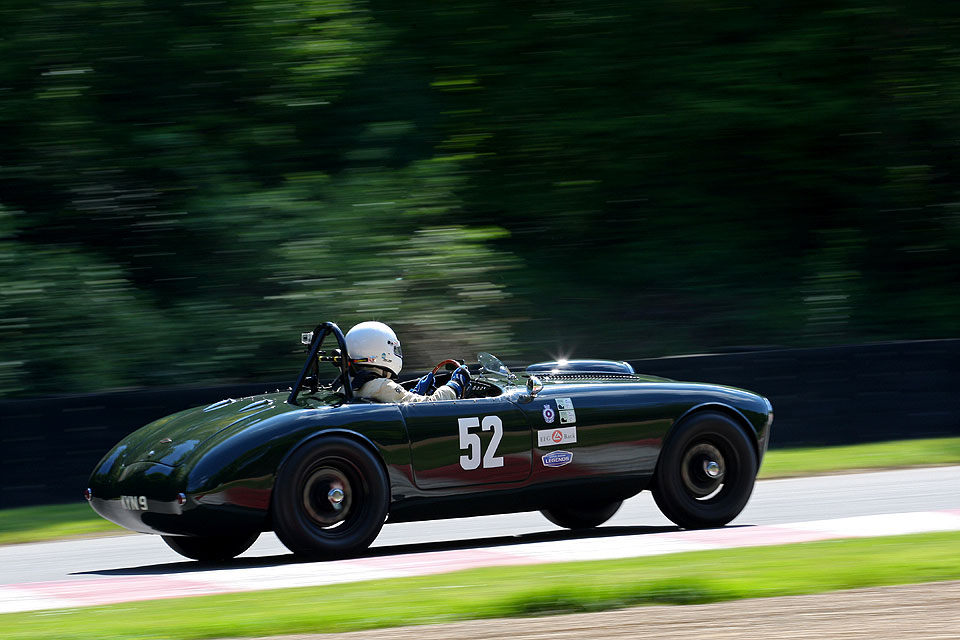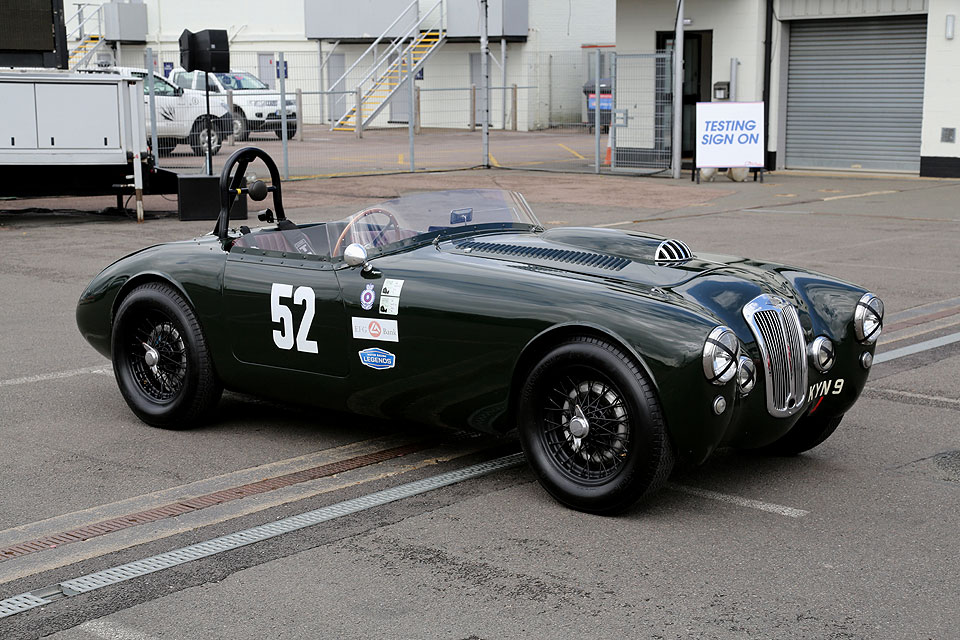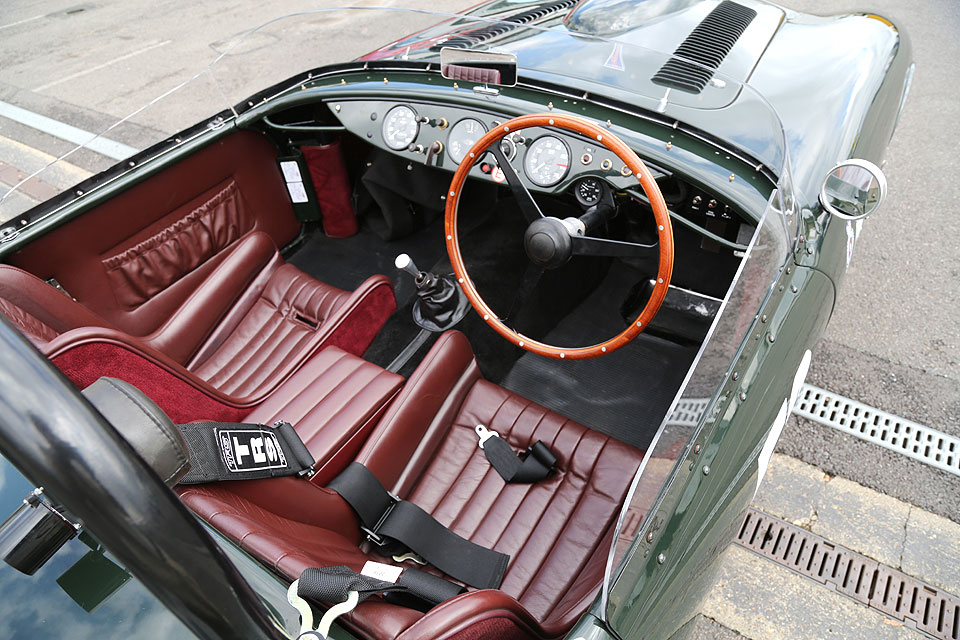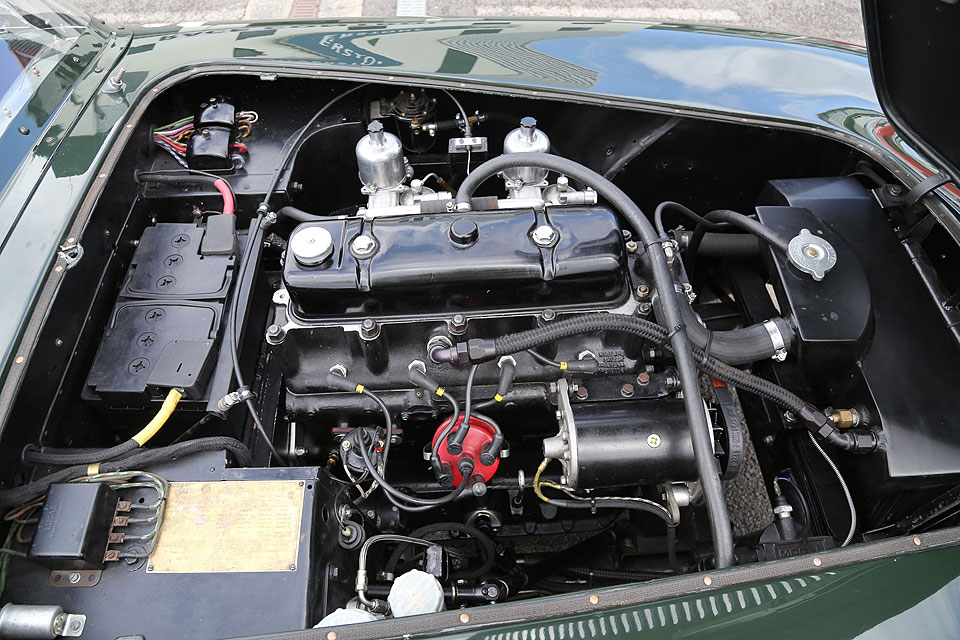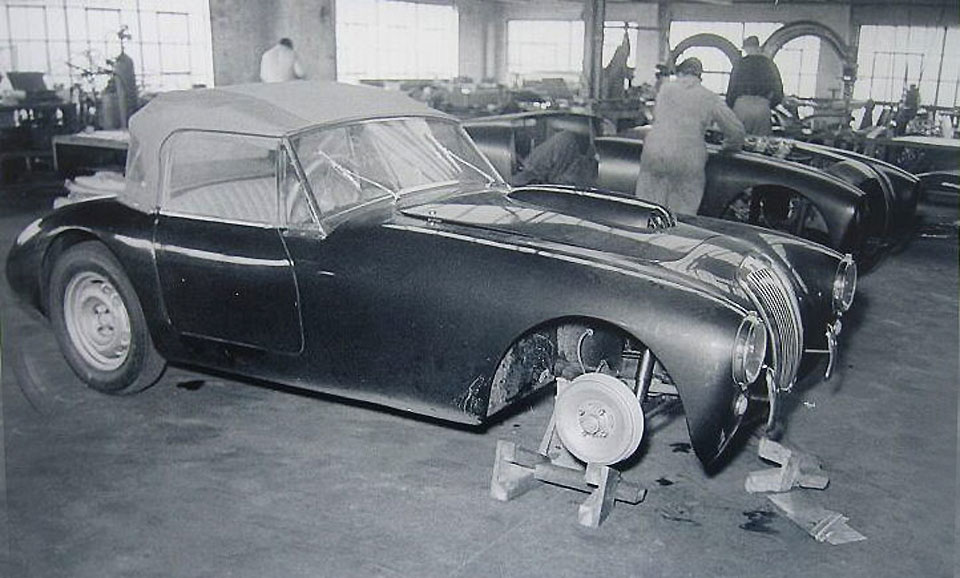 In build at the Frazer Nash Factory in 1952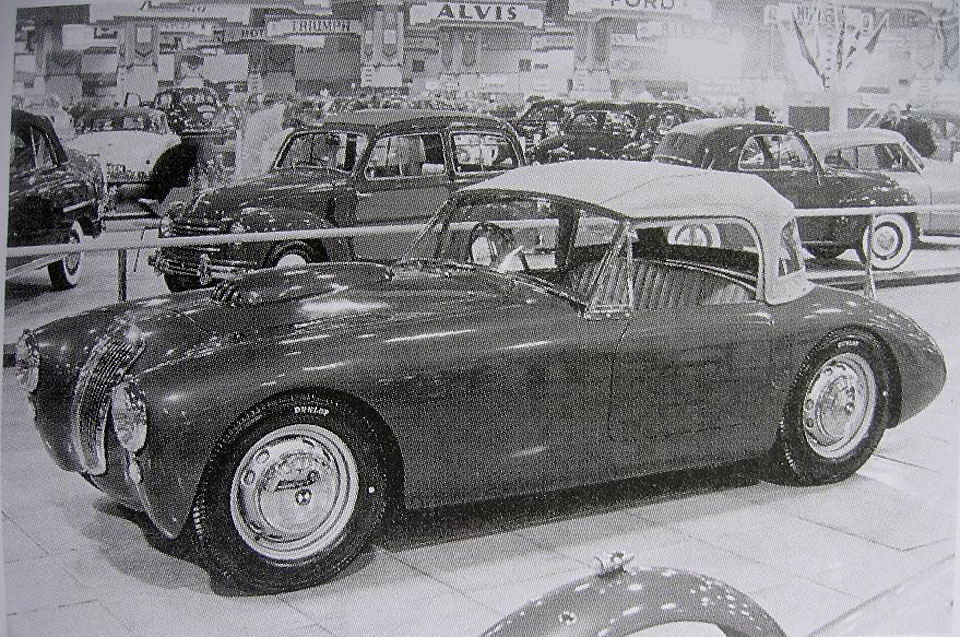 On the Frazer Nash stand at the London Motorshow 1952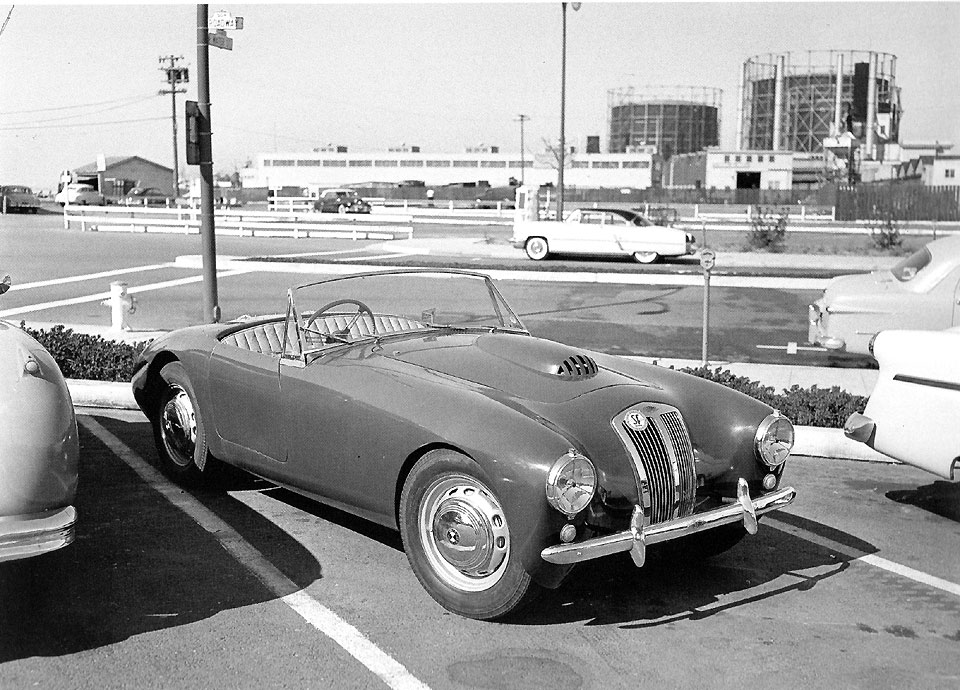 In Oakland, California in 1955