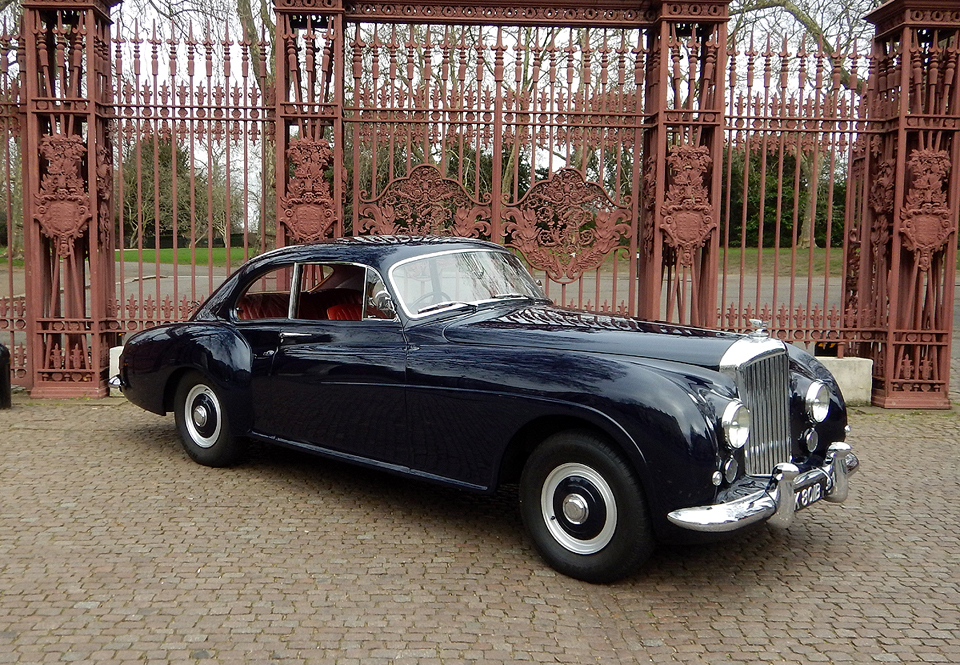 Rolls-Royce bought Bentley Motors in 1931 and before the War they built over 2,000 sporting Bentley cars to fit in with their existing more formal range. In the austere post war world Rolls-Royce were unsure how the market would receive their first new model with 'in house' coachwork. In 1946, rather than risk a failure with the Rolls-Royce name on it, they launched the "Bentley Mk. VI" and in 1952 changed the name to the "Bentley R Type" as they upgraded the design.
The car proved to be a great success and the company built 7,500 of the "Standard Steel Saloon" which as the name implies was built to a standard design which was a robust upright four door saloon. It was an exceptional car but it was evident that there was also a demand for something even more special, individual, and sporting. So it was that between 1952 and 1955 Rolls-Royce came to build to specific customer requirements the Bentley R Type Continental chassis which was to be fitted with special lightweight coach-built bodies.
Almost all the bodies were produced by H.J. Mulliner in lightweight aluminium. They were only available in a two door design, were aero-dynamically styled and featured a curved windscreen, stiffened chassis and tuned engine. They were built to order and no two cars are exactly alike as owners could choose from a variety of options including colours, manual or automatic gearbox, instrumentation and cockpit layout, spats on the rear wheels, types of seats etc.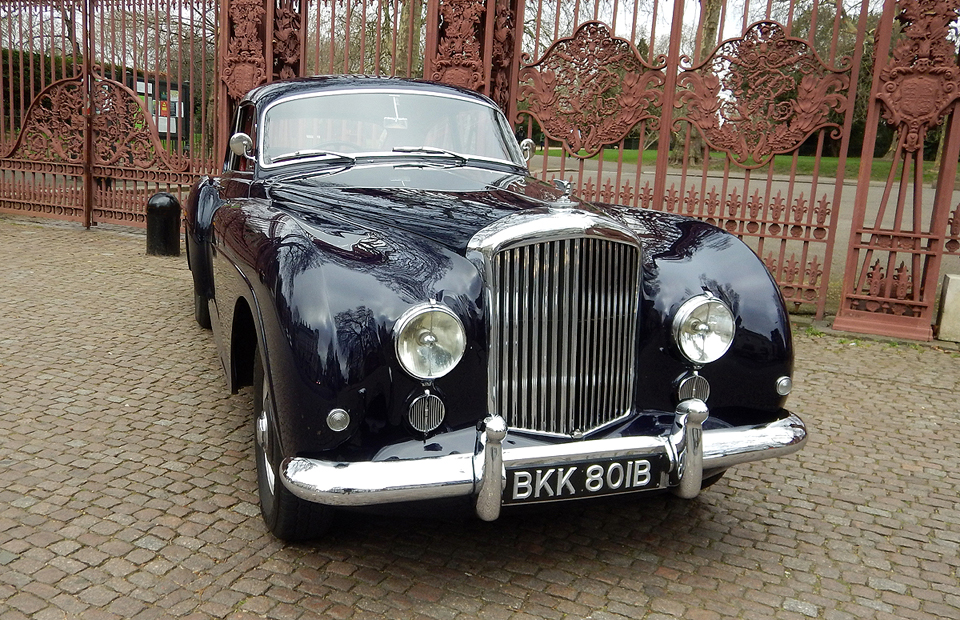 The Bentley R Type Continental is arguably the most significant post-war car produced by Rolls-Royce. It was the fastest production four seater in the World and would cruise at 100 mph. It carried stunning light alloy coachwork and was highly exclusive with only 208 examples being built. It combined style, performance and innovation with the company's universally acknowledged reputation for reliability.
The first 25 chassis were designated as 'A Series' and included 'Olga' the famous prototype with chassis number BC 26 A. The number 13 with its unlucky association was never allocated, accordingly engine BCA 13 was fitted into Chassis BC 14 A. All of this first series were built for 'Export Only' although curiously only 4 were left hand drive. Chassis BC 6 A is from the first series and accordingly has the attractive narrow body. It retains a high degree of originality including the desirable lightweight seats, manual gearbox and matching number engine. It has a complete and fully documented history that begins with details of its display at the Grand Palais on the Champs-Elysees for the 1952 Paris Salon. The photos show it wearing the Bentley Motors 'BM' registration along with the number 1953 as the new model for the coming year.
A full history will be posted shortly.