Chassis Number: XF 3512
Registered: UW 3353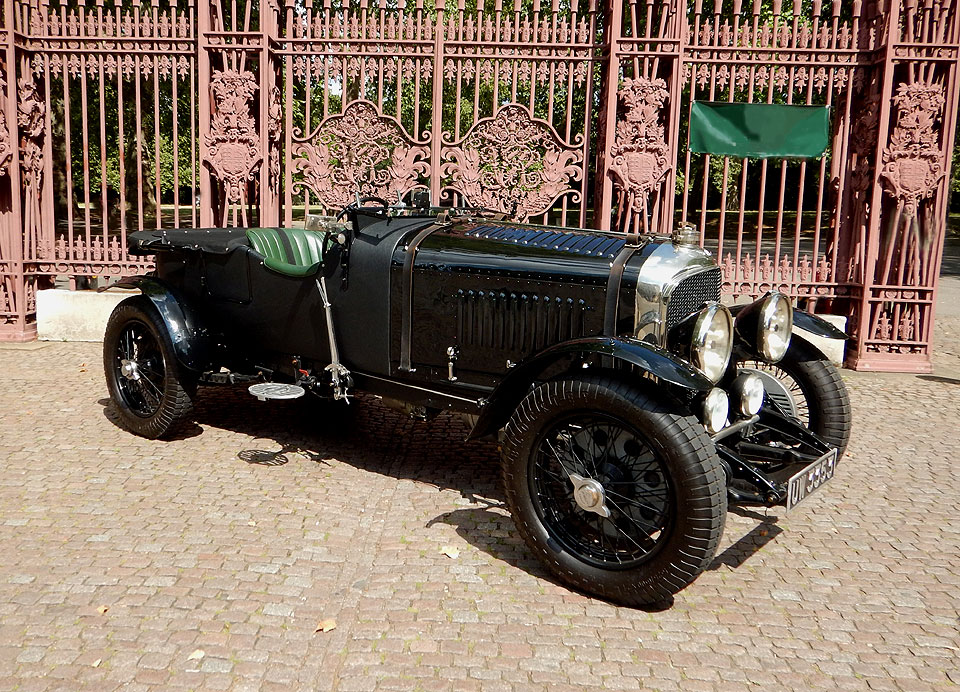 If there is one car that defines the spirit of British motoring in the 'Roaring Twenties' it has to be the Bentley 4½ Litre. Having established its reputation for speed and reliability with success at the arduous Le Mans 24 hour race, it became a motoring icon and recognised the world over. Just as it was then, a good 4½ Litre is a great all-rounder and will serve faithfully as Tourer, Sports car, Racing car and Rally car. Its engine has four valves per cylinder, twin carburettors and an overhead cam shaft and in its day was one of the fastest and finest cars on the road. 658 were built during the six years between 1927 and 1931. The price of a new Bentley 4½ Litre with open coachwork was about £ 1,300, over six times the average house price of £ 200.
Chassis XF 3512 was first registered in October 1929. It was originally fitted with a Saloon body by Freestone and Webb and the first owner was a Mr. J. Potter of Croydon. There is a complete and documented list of the owners in the history file but significantly in 1932 and with 21,000 miles on the clock the car passed into the hands of its third owner, Captain A. E. Campbell Harris of New Cavendish Street, London. The factory chassis records show that the car was supplied with a new front axle during his ownership in June 1934. We can deduce that he either had an accident and had it repaired or sold it on as was. Either way the car was rebuilt in 1936 by the well known coachbuilders Coopers of Putney. They shortened the chassis to 9 foot 9½ inches (original Speed Model dimension as used by Tim Birkin at Le Mans) and fitted a very attractive two seater sports body, thus turning a rather formal old style design into something more attractive and saleable.
XF 3512 was then enjoyed by numerous further owners and is known to have been racing in the 1950's, served as a tow vehicle for a horse box in the 1960's and also used as a reliable vehicle for the daily commute to the train station.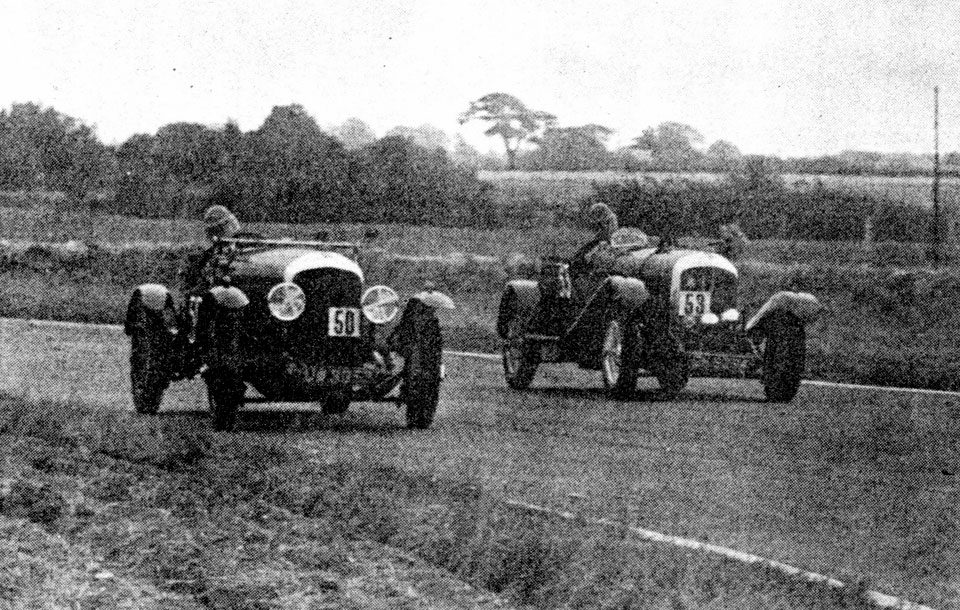 Racing at Goodwood in 1953, taking Madgewick Corner at speed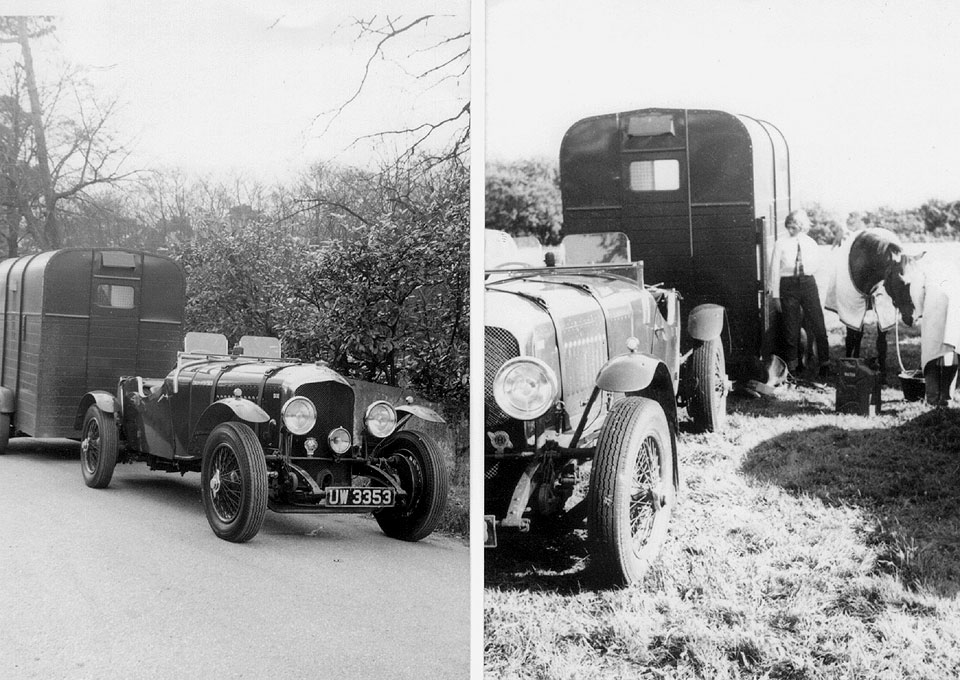 Tow car for the horsebox in 1965
The current owner bought the car in 2008, still fitted with the sports body by Coopers but had plans to build a high quality, Birkin Le Mans Rep. The was the sixth Bentley he had owned and accordingly he knew all the right people. The engine was completely rebuilt with a new crankcase and block. The previous owner had already fitted a Phoenix crankshaft and con rods so Elmdown could concentrate on other areas. Their detailed Invoices are in the history file and should be inspected. The body is one of the best I have seen done to a very high standard by H&H and then beautifully finished and trimmed by James E Pearce, who were well known for their concours winning excellence. The carpets are Wilton with leather bindings, the weather gear is mohair and the hides used of the correct weight and grain. The car has been equipped with a long bonnet and that helps the aesthetics enormously. The whole project has been tastefully finished in black with contrasting green to the interior and matching carpets. The bright work is nickel and the car is sitting on new wheels shod with 21 inch Blockleys.
The car has also been re-wired for reliability and fitted with an overdrive to allow for long distance cruising at a comfortable rev rate. Twin electric fans sit behind the radiator for additional cooling if it were ever required. In addition the car has been fitted with a rain light, oil catch tank and electrical cut off with potential competition use in mind. The car has covered less than 150 miles since the completion of these works.
On a recent test drive in the countryside around Henley the car behaved very well. Its starts easily, has a light progressive clutch and an easy, smooth and very quiet gearbox. The oil pressure is where it should be and the car has good performance and rolls along the road in a very good natured way making all the right noises.
A short chassis 4½ Litre Bentley is always a good looking car but when you throw a long bonnet and faultless coachwork you end up with something special. If you are looking for that great all-rounder to carry you in some style then an inspection and test drive are recommended.
Included in the sale is the original body fitted by Coopers. This is complete and in extremely good condition. In addition there is a significant history file.