Chassis No: XF 3515
registration No: UW 4420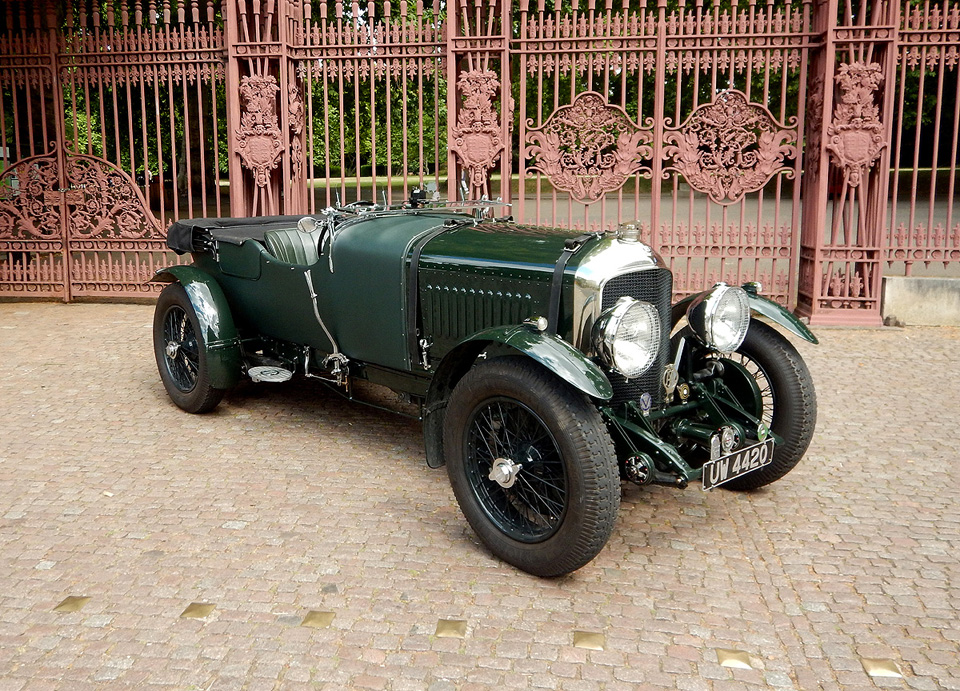 If there is one car that defines the spirit of British motoring in the 'Roaring Twenties' it has to be the Bentley 4½ Litre. Having established its reputation for speed and reliability with success at the arduous Le Mans 24 hour race, it became a motoring icon recognised the world over. A good 4½ Litre is a great all-rounder and will perform well as Tourer, Sports car, Racing car and Rally car.
The car is so capable and the performance so exciting because of the advanced design of the engine; it has four valves per cylinder, twin carburettors and an overhead cam shaft. A handful of cars were supplied with the shorter lighter chassis and by the 1930's enthusiasts, aristos and bounders alike began converting standard cars to short chassis spec. Marque expert Clare Hay summed it up succinctly, "the 4½ 'Shorties' were the nicest handling Vintage Bentleys built, combining compact appearance with a high power to weight ratio".
Chassis XF 3515 was ordered in late 1929 and delivered to its first owner, Major Bird in early 1930. It was built on a standard length chassis and was fitted with a Saloon body by Freestone and Webb. The chassis records show a number of owners before the start of the war in 1939. Post war the car was re-registered as LKK 585. This may indicate that the car had been commandeered by the forces during the hostilities and when these cars were released it was always with a new registration.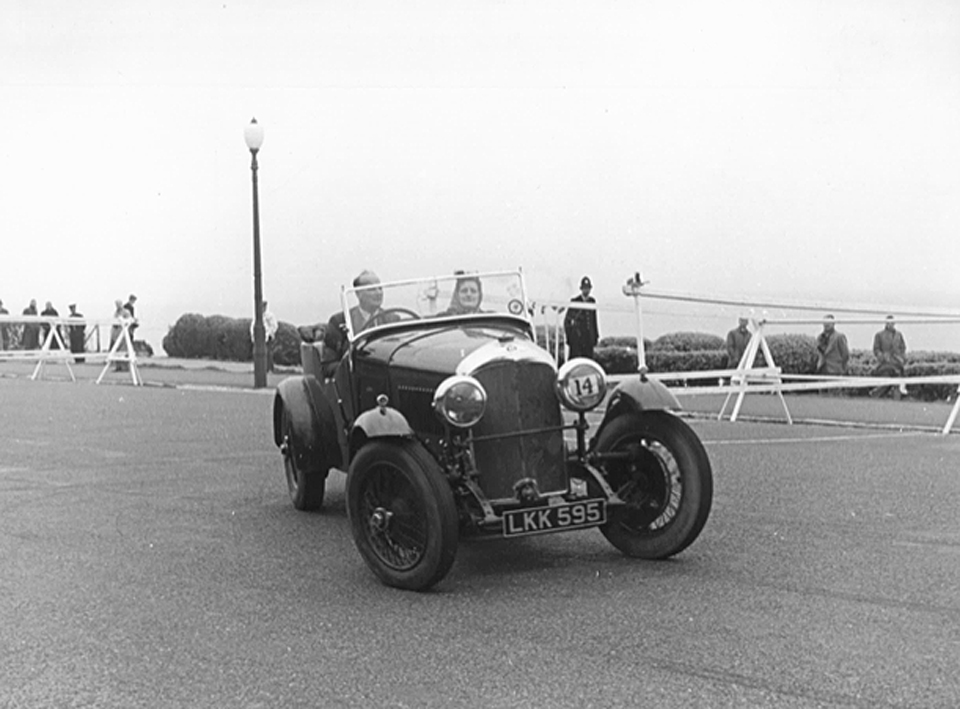 In any event by 1947 the car was owned by A.J. (Alf) Jarvis who ran a garage business in Tenterden in Kent. He removed the dated saloon body, shortened the chassis and fitted a new engine and sports coachwork. As an accomplished engineer and driver he is known to have competed with the car in hillclimbs and sprints and is pictured on the Brighton Mile. The history file contains further pictures of the car from this era as it passed through the hands of Mr. L.P. Hunt, 1952 (BDC Member), Mr. E.A. Mead 1956 and Mr. F.R. Galloway 1966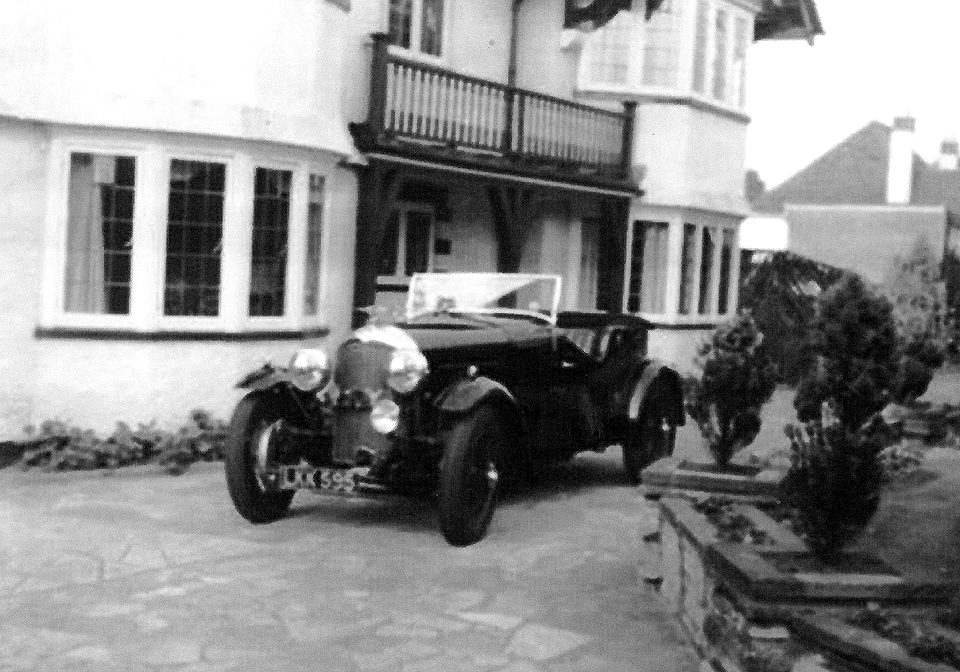 After this it was bought by an American and travelled to the U.S.A. Here the car was enjoyed by three more owners until 1983 when it was bought by a neurosurgeon based in Milwaukee, John Porter MD. He kept thorough records of his 13 years with the car and his documents and photographs remain in the history file.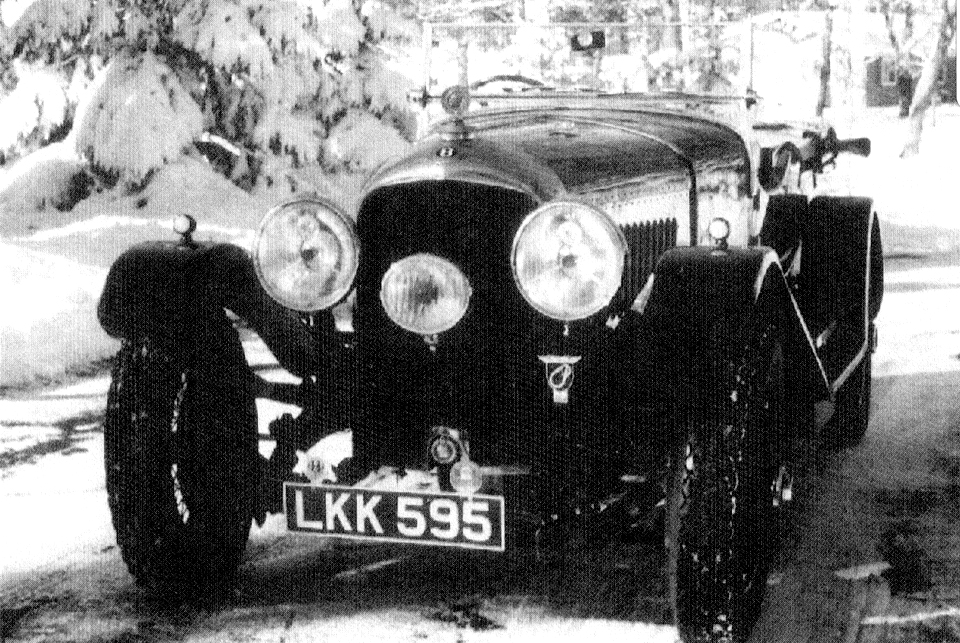 In 1996 the car was brought back to the UK by Jersey based lawyer and Bentley enthusiast of some note, Ian Strang. The records show some considerable expense being put into the car was well as the re-instating of the original registration, UW 4420. Strang kept the car for ten years ultimately selling to Middlesex based, George Dodds in late 2006.
Dodds commissioned the Le Mans style coachwork on the car. This work was carried out by the highly regarded VBE company and he spent in excess of £ 70,000 on the project. The job was done to a very high specification with a very good looking Le Mans type body with cycle wings. The coachwork is fabric covered in British Racing Green with the correct heavy quality green leather to the seats and cockpit and matching leather bound carpets. The instrument panel is a dark hard wood and the weather gear is done in black. This is a very good looking car, with great proportions and done to a very high standard. When this work was done in 2006 a new speedometer was fitted with the odometer set at zero. The current reading shows less than 4,000 miles, an average of less than 300 miles a year.
Some of the key elements of the spec are listed below:
Double Hartford Shock absorbers front and rear
Self-wrapping front brakes
Finned brake drums front and rear
Leather spring gaiters
Lucas P 100 'Bulls-eye' Headlamps with stone-guards
Cross bracing to lamps and wings
Twin "Klaxon" Horns
Nickel radiator with stone-guard
Quick release radiator filler cap
Cycle wings with Le Mans gusseting
Leather bonnet straps
Fabric body
Chassis stiffening strut gear
Fold Flat wind-screen with aero-screens
Bronze bodied Sloper SU carbs with flame traps
Oil filter
Larger bore exhaust manifold
Downpipe wrapped and wired
Brooklands style silencer
High ratio back axle
'Soup Plate' Rev counter and Speedo
Original master switch with engraved chassis number
'Break the bank' 50 gallon fuel tank with main and reserve taps
Oversize quick fill cap
Divers helmet rear lights and indicators
Exhaust fish tail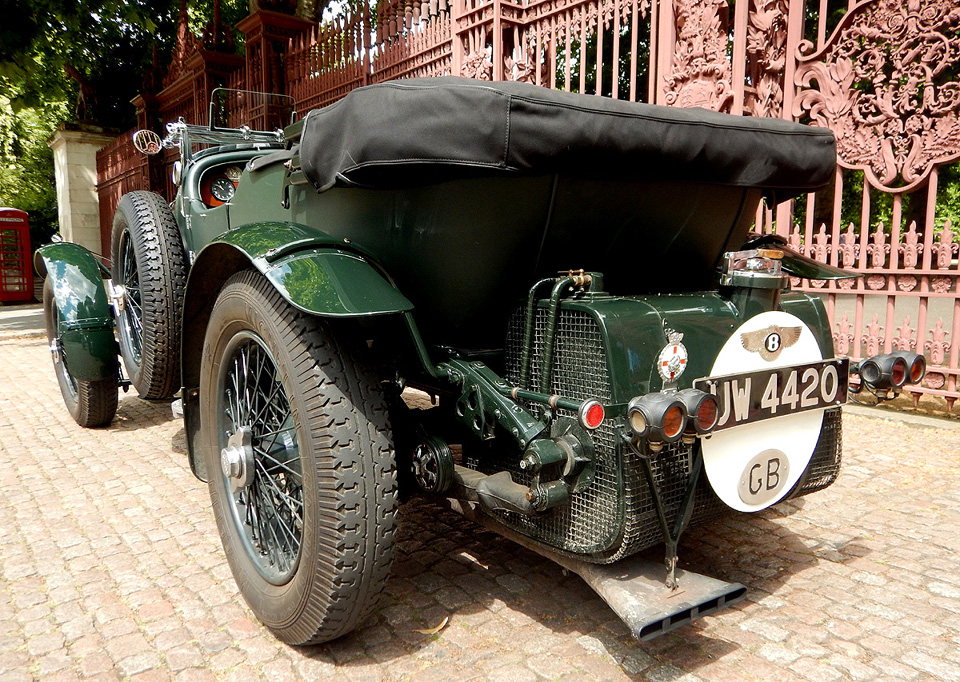 All round good bloke and gentleman celebrity, Alan Titchmarsh MBE bought the car in 2007 through Stanley Mann and used it sparingly and carefully and maintained it as one would expect during his ownership as evidenced by invoices in the history file. The car was invited to lead the Bentley Centenary Parade at Silverstone in 2019 and has been a regular at Goodwood over the years.
In its day a 4½ Litre Bentley was one of the finest and fastest cars on the road and their reputation was forged at the 24 hour race at Le Mans. 658 were built during the six years between 1927 and 1931. The price of a new Bentley 4½ Litre with open coachwork was about £ 1,300, over six times the average house price of £ 200, today the average house price is over £ 250,000.
The "Roaring Twenties" may have come and gone but the cars endure. Chassis XF 3515 is a very fine example of the vintage Bentley. Fresh adventures await…