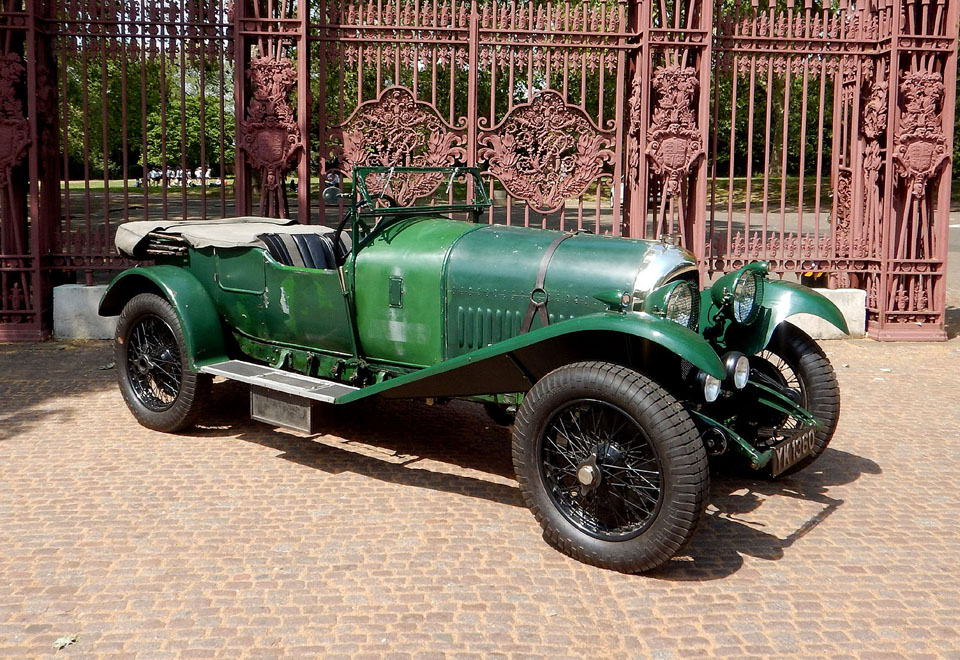 Chassis: 1066
Registered: YK 1360
A powerful engine in a light chassis is every sports-car drivers dream and ever since W.O. enlarged his already potent 3 litre motor to 4½ litres owners, racers and bounders alike have been installing the bigger unit into the shorter chassis to create the eponymous '3-4½'. Marque expert Clare Hay summed it up succinctly, "the 4½ 'shorties' were the nicest handling Vintage Bentleys built, combining compact appearance with a high power to weight ratio"
Chassis 1066 was delivered in June 1925 and delivered to Mr. David MacGill in Edinburgh. It was an original Short Chassis Speed Model fitted with the desirable Vanden Plas coachwork, body number 1153 and was registered YK 1360. Significantly these fundamentals have not changed and the chassis and body numbers are evident throughout the car.
The car has a fully recorded history and there is a weighty history file with the car that documents all of the cars owners that reads as follows:
Mr. David MacGill, Edinburgh 1925
Mr. Alexander, Glasgow 1932
Mr. A.H. (Sandy) McGrady 1938
Mr. Atkinson 1939
Mr. Lockhart 1947
Mr. A.J. Leppard 1949
Mr. G Torrington 1961
Mr. Roddy McPherson, Aylesbury 1973
Mr. J. Meadow, London 1973
Mr. G. E. Saunders, Basingstoke 1974
Mr. J. Mayhew, Wiltshire 1985
Mr. Ben Collings, Presteigne 2010
Mr. Jonathan Turner, Rippon 2014
Mr. Jonathan Procter, Stockport 2015
Current Owner 2019
The car's third owner, Sandy McGrady is responsible for a great deal of its early history. He only owned the car for a year but tracked its movements over the decades and his letters to various owners give a wonderful insight into those times. Here he recalls a fast run:
"YK 1360 must have been quite a fast mover in its day, as one Sunday morning in September 1938, we left Carlisle at 06.00AM arriving home in Broughty Ferry at 09.15AM. It is 170 miles and in those days there were no dual carriage-ways and we had to go through Lanark, Stirling, Perth, Dundee and all the other towns and villages on the way. Needless to say there was no regard to speed limits and little or no traffic on a Sunday morning, but even today it takes us nearly 3 hours and on modern roads".
His time with the car came to an end in 1939 as his letters on file explain. "I sold it for £ 70 whilst on a Territorial Army course at Aldershot, as war was obviously imminent. I think the purchaser was called Atkinson. I may say that this sale broke my heart as I adored the car". The hand written receipt for this transaction is in the paperwork and was signed for over a postage stamp as was the requirement in those days.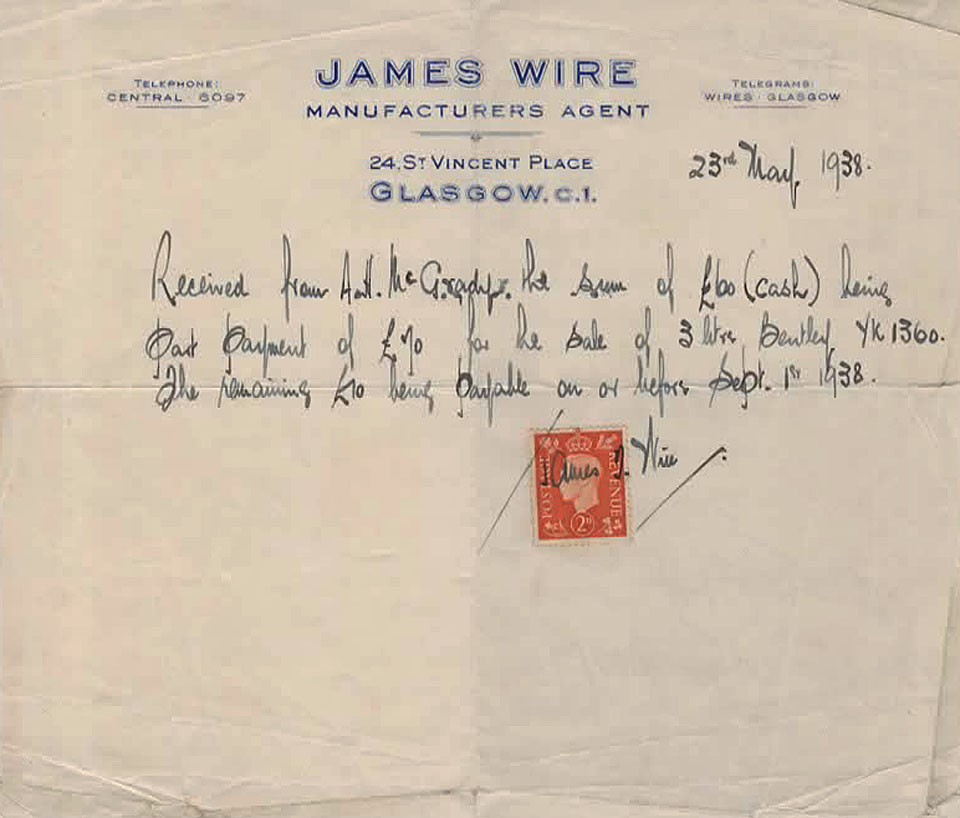 Sandy was also responsible for the Auster top hinged and folding screen that was fitted in 1938 "at great expense". After 40 years he was eventually re-united with the car in 1979 at the Bentley Drivers Club Scottish Whit meeting where he formed a lasting friendship with the then owner, Geoff Saunders.
It is rare to find a vintage Bentley with such a wealth of period documentation and the file includes a 'Buff Log Book' from 1949, period photos, letters and bills and a number of MOT certificates. There is also an advert placed in the Daily Telegraph in 1972 by Bonhams announcing it as a star lot in their Syon Park auction. Amongst the old paperwork there is also a current V5 and a FIVA passport, classified as A3 for historic rally participation.
In 2010 the car was discovered by Bentley stalwart, Ben Collings. He loved the originality but also recognised the need for an engine rebuild. The decision was made to preserve the character of the car but to upgrade the engine to 4½ litres and this was done using a new Farndon crank-shaft and Arrow connecting rods. The list also includes new main bearings, BDC pistons, new valves, guides, caps, collets, new camshaft, roller rockers, tappets, cross shaft gears, HV5 carburettors. A new block was also fitted along with side plates, drain tubes, water pump, oil pump. An aluminium flywheel was fitted with a re-lined cone clutch and new carden shaft.
The gearbox was fitted with new bearings and oils seals. The diff was treated to a new cage, four star gears and 3.53:1 crown wheel and pinion. The chassis had new shackle pins, bushes, king-pins, brake drums and wheels from Richards Bros. The steering box was fitted with 4½ gears for ease of handling.
This work was carried out in 2010 and an MOT on file shows the mileage at 1,840. The odometer currently reads 5,510 and while there is no guarantee of this being accurate the car does not 'feel' like it has done a huge mileage since and makes no smoke or alarming noises. In 2012 Collings entered his friend Gareth Graham in the Brooklands Trophy race at Goodwood where the car performed well and finished ahead of a Blower Bentley and a Mercedes Benz SSK. The current owner's enthusiasm is directed more at road events and he has competed with the car on a number of historic rallies including at least two Flying Scotsmans. In his care he has fitted an overdrive and Monit tripmeter.
There are always a number of Bentleys for sale but very few have the history, character and originality so evident in this car. It will clearly not appeal to concours types or matching number zealots but imagine their confusion when their inappropriately painted and plated confections are parked up and ignored while a crowd has gathered around YK 1360.
This is a remarkable Bentley with a depth of patina you could drown in. It has benefitted from sensitive and sensible upgrades and is a huge amount of fun on the road. Inspection, text drive and mechanical assessment highly recommended.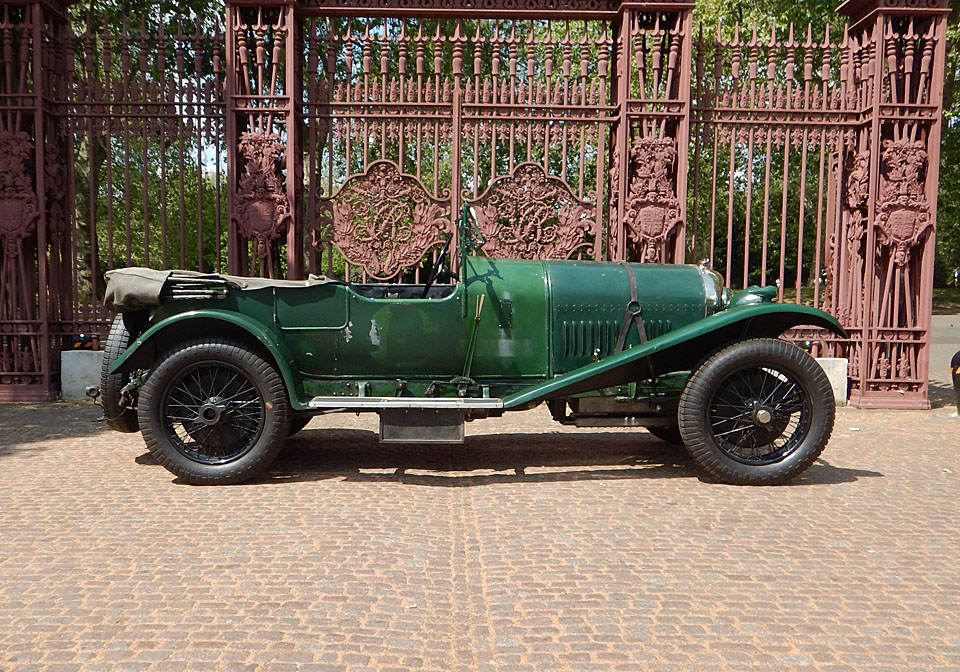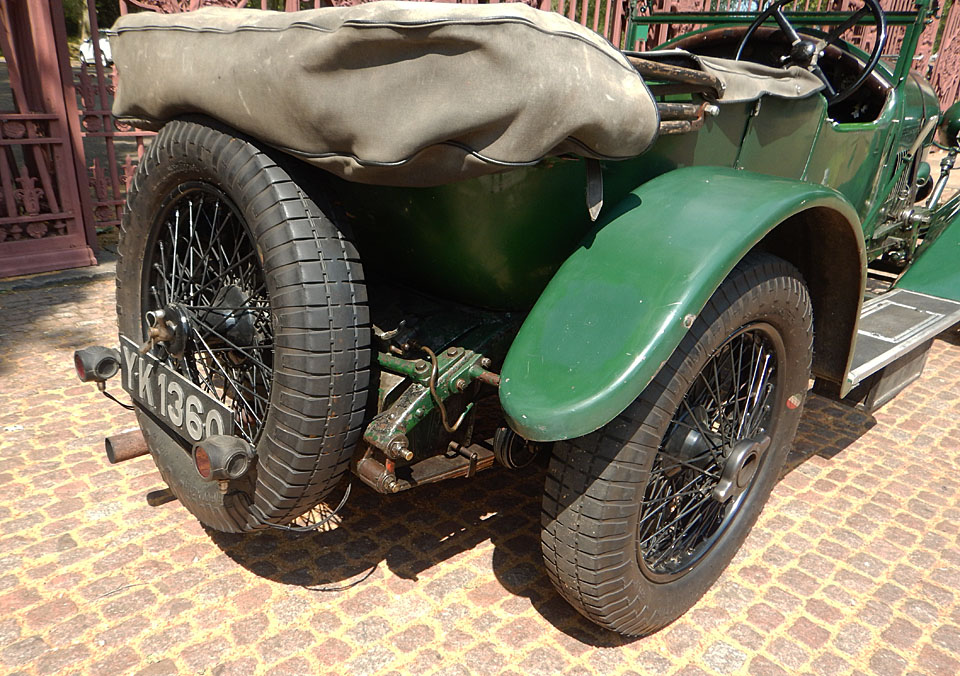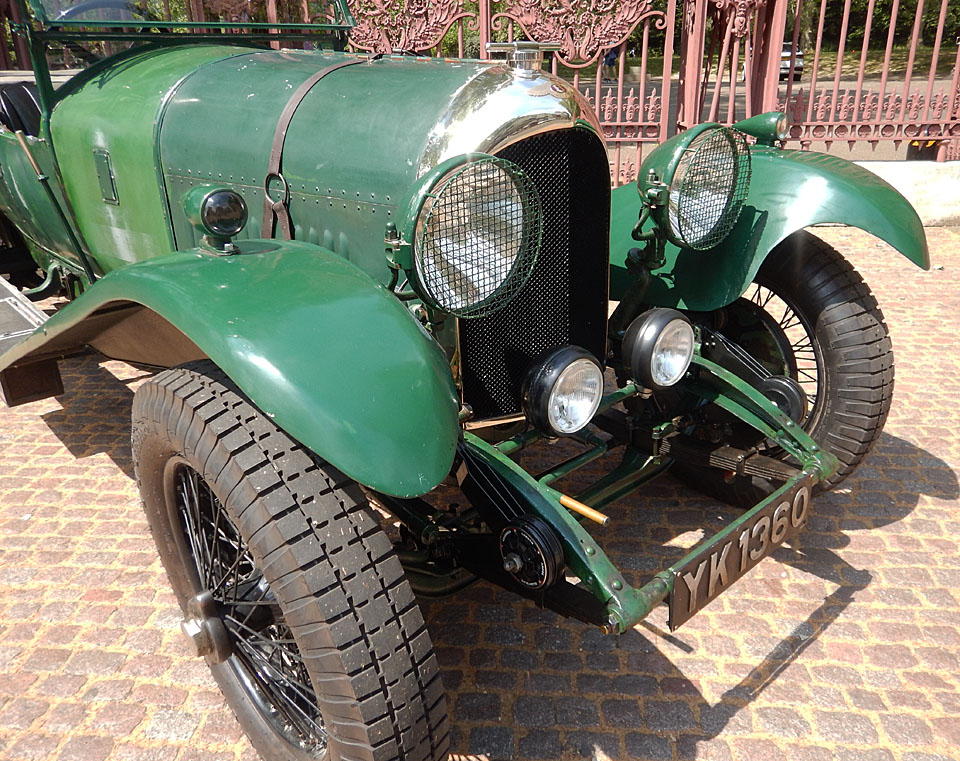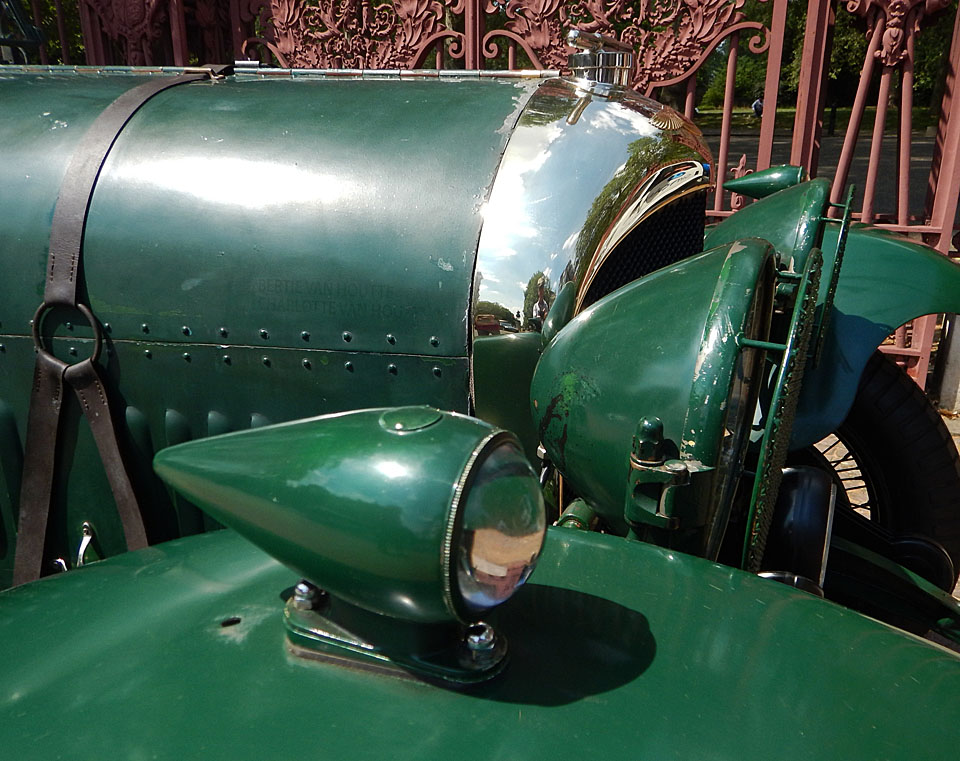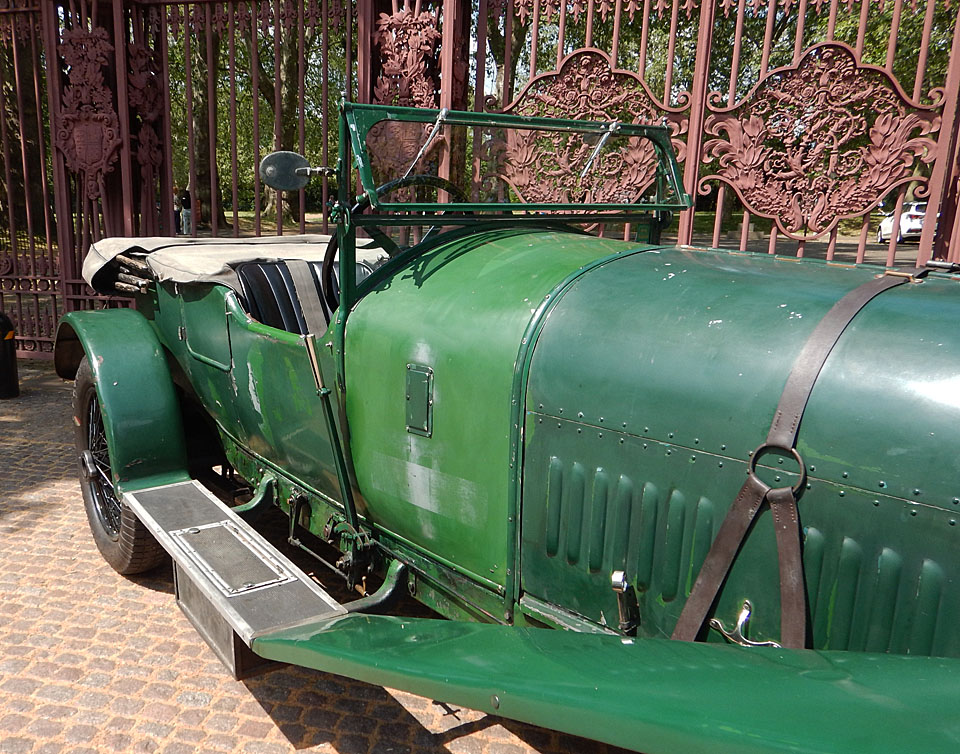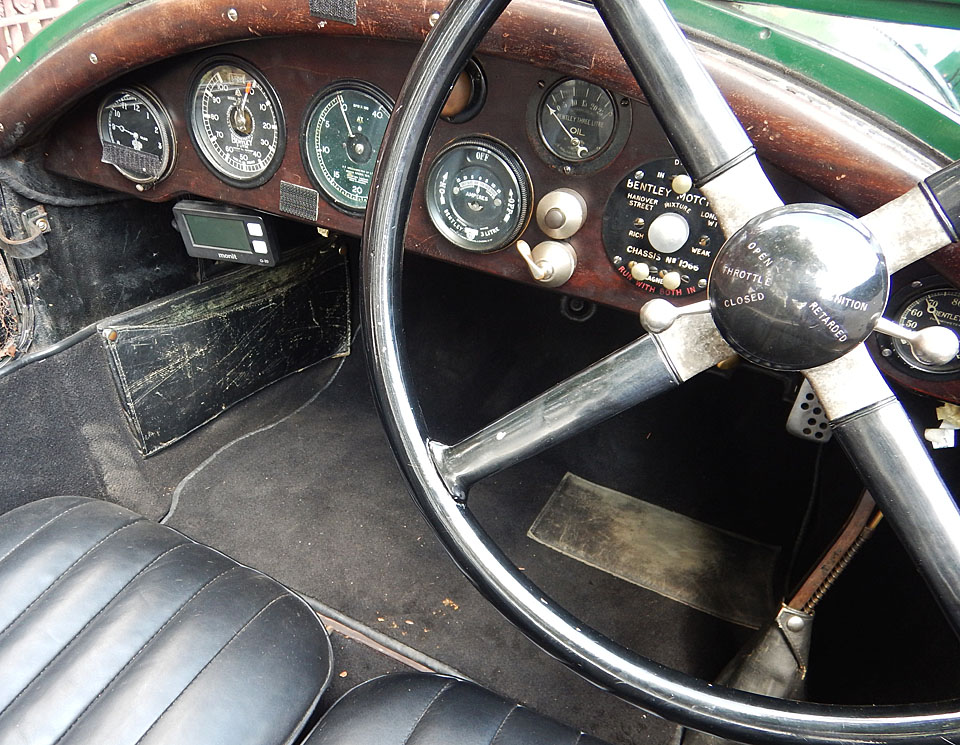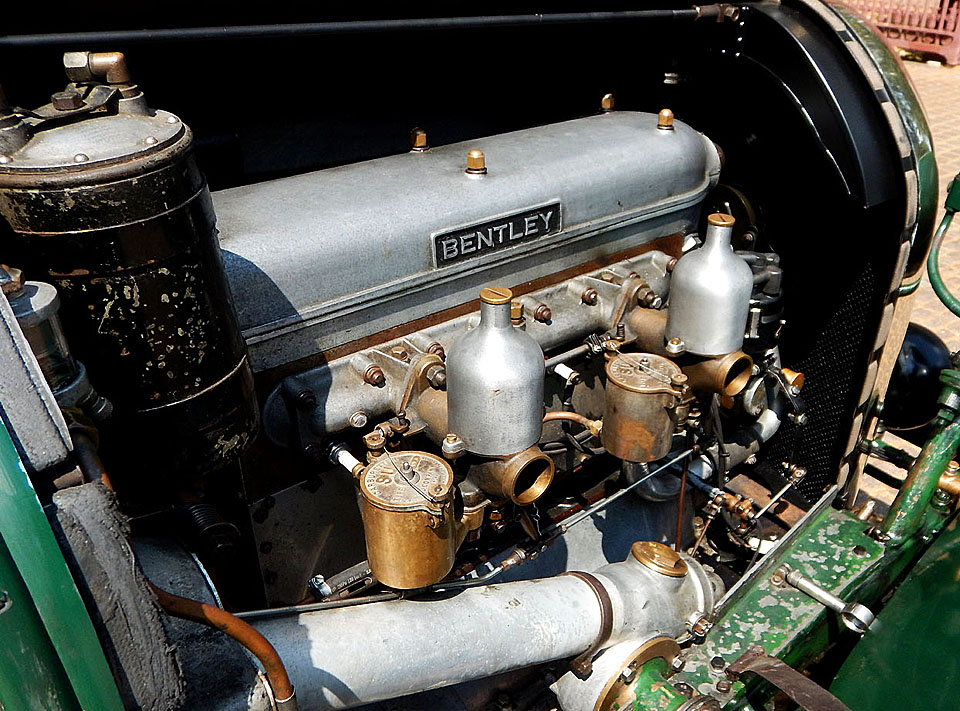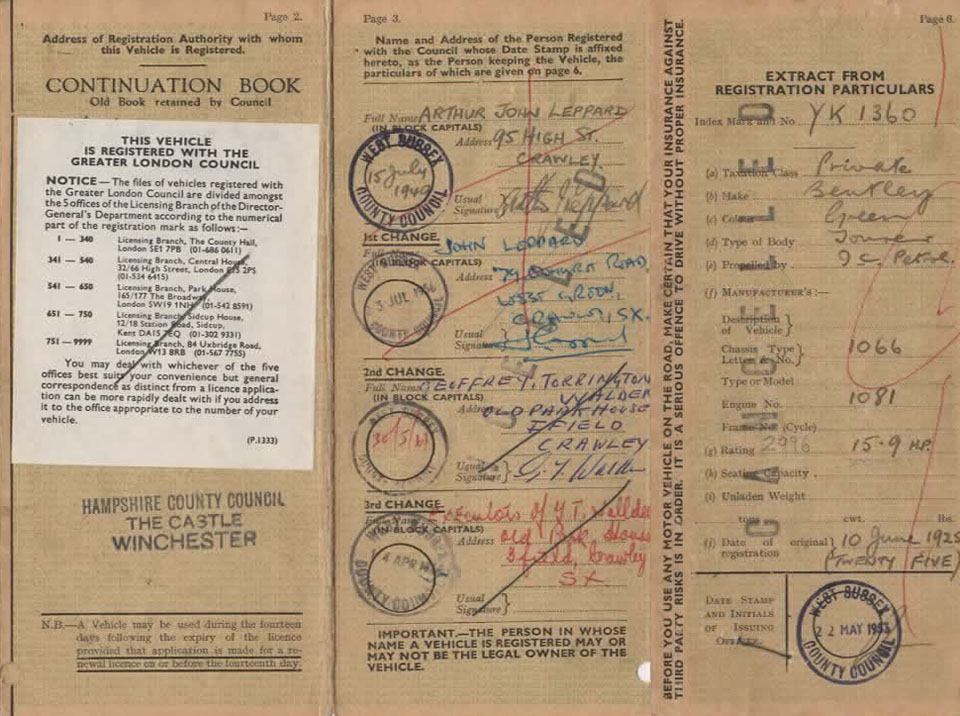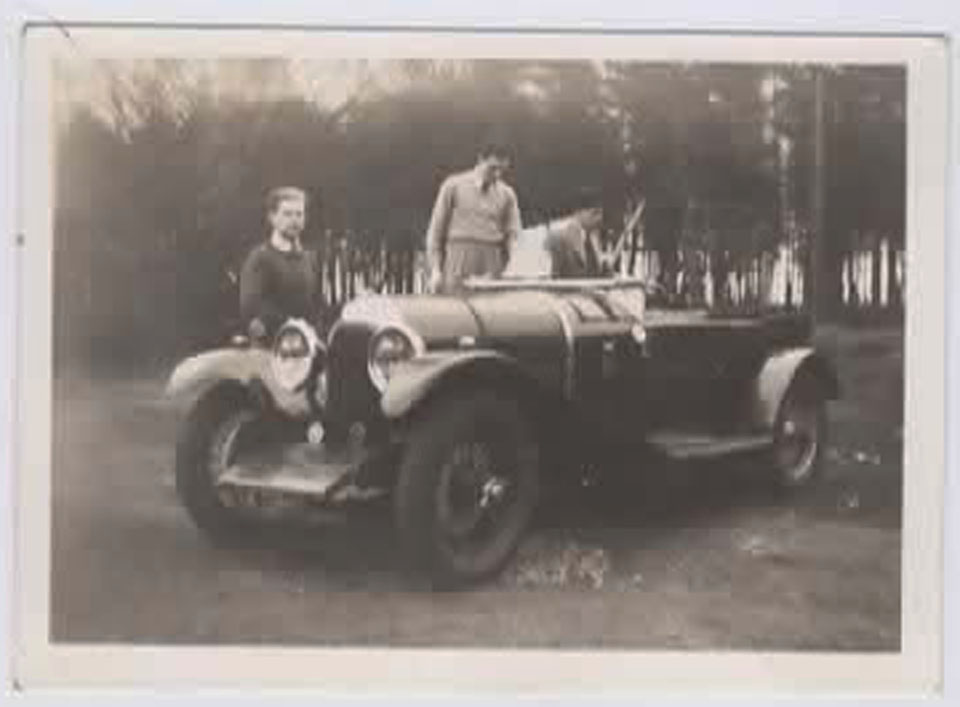 EP