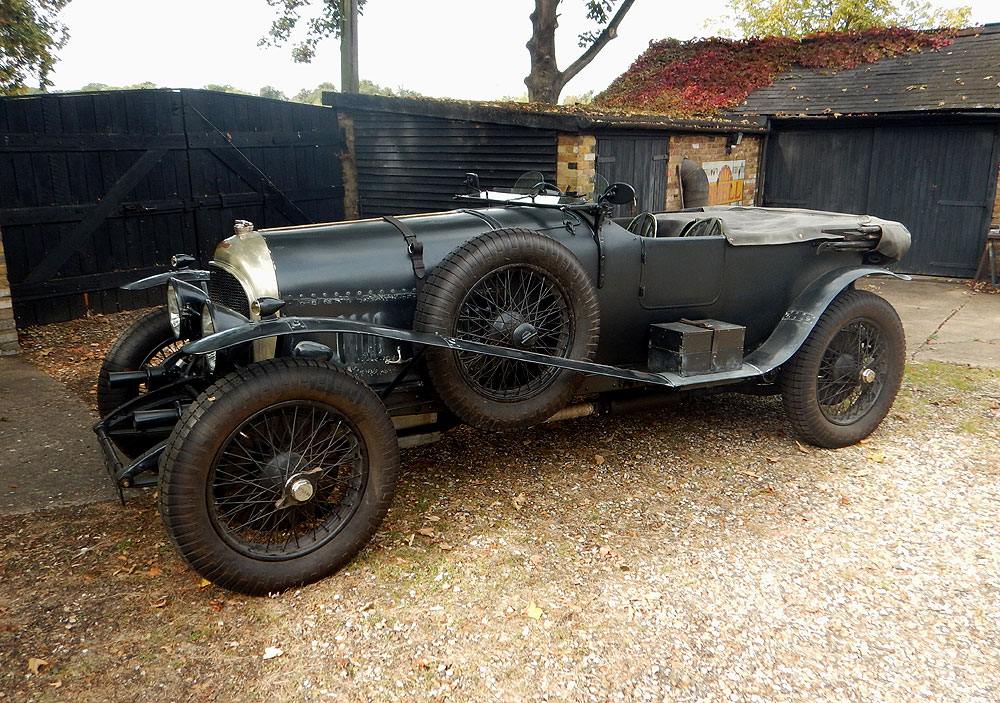 Chassis 804
Engine 803
This original short chassis Speed Model was delivered new in Scotland to Major E.G.Thomson of Ecurie Ecosse fame. He had a sports body built in a similar style to Vanden Plas by local coachbuilders Croall. The car has been rebuilt and up-rated to 4.5 Litres with a 'bullet-proof' engine by NDR that features a Phoenix crank-shaft, con-rods and camshaft along with new pistons and a new block. Importantly the numbered crankcase and associated parts have been retained making this a highly desirable matching numbers example.
The car has been completed in a weathered finish that will draw a crowd and create a stir whether it is parked outside the pub or in the assembly area of an international rally.
A more complete description will be posted shortly.